What To Do If You Find a Slab Leak in Your Home?
As a responsible homeowner, you try your hardest to keep an eye out for any maintenance issues that may arise around your property. While many maintenance concerns are visible with rapid inspections, others develop behind the scenes. One of these is a slab leak.
This type of leak might eventually cause significant damage to your property. But you can avoid this by recognizing the indicators and how to remedy the problem or can hire an expert from a professional slab leak repair service provider.
What Exactly Is A Slab Leak?
Houses are built on a strong concrete foundation known as a slab. This block of concrete is combined with water, sewage, and gas pipes that are intended to supply water to your home. It is fairly uncommon for cracks and holes to emerge as the pipes beneath your property age.
When a pipe right beneath your slab foundation becomes damaged, the water in the pipes may begin to leak. Unfortunately, the surrounding soil will absorb the liquid and cause the ground to shift.
The concrete slab foundation will crack and decay if the earth beneath your property gets too damp and unstable. If the leak in your concrete slab is not repaired promptly, the foundation of your home will begin to shift. This will cause your home's floors and walls to break or collapse.
To assist you in protecting your home's foundation, we've developed a list of the most common causes of slab leaks and how to correct them.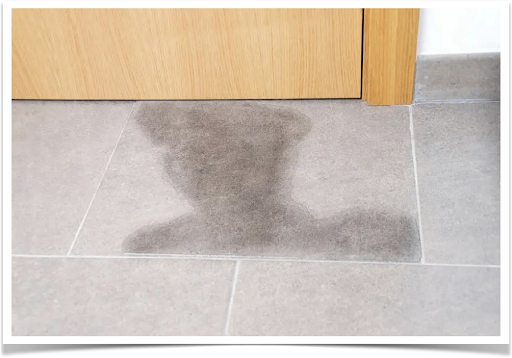 Main Causes Of A Slab Leak In Your Home
Earthquakes:
Earthquake shaking in the ground can be deadly to the pipes in the concrete slab beneath your home. Although slab leaks are no longer possible as pipes beneath the ground decay, earthquake vibrations cause couplings to become loose between pipes. Furthermore, ground movement can cause cracks and holes to grow in pipelines.
If you hear noises in your home that seem like running water, you may have a slab leak. A hot spot on the floor of your home, on the other hand, is an indication of a leak in a hot water pipe. When a leak develops in your slab foundation, you may see mold and mildew on the flooring, ceiling, or walls.
Water Is Highly Acidic:
Depending on your city or suburb, the hard water can be extremely acidic. The average pH level of hard water ranges from 1 pH to 4 pH. If the water in your area is too acidic, the pipes beneath your slab foundation will slowly start to degrade and crack over the years. To combat this issue, a large number of homeowners choose to invest in a water softener to eliminate minerals such as magnesium and calcium in the water.
Although investing in a water softener can extend the life of your pipes, it can also damage the pipes in your foundation. The normal pH level of soft water is between 9 and 14 pH. If the water in your neighborhood is too alkaline, the pipes beneath your slab foundation will progressively deteriorate and leak. Look for green or blue stains in your kitchen or bathroom sink, shower, or toilet to see whether you have acidic water.
Deteriorating Copper Pipes:
Older homes were built with copper and Orangeburg sewer pipes. They are more vulnerable to slab leaks. Excessive levels of salts dissolved in water, acidic water with pH levels below 7.0, high quantities of liquid oxygen, inappropriate grounding of electrical hardware to copper pipes, and alkaline water with pH values above 8.5 are all common causes of corrosion in copper pipes.
A major slab leak will emerge if the copper pipes beneath your foundation have fractures or holes.
Abrasion
The movement of water in your foundation pipes might cause them to scrape against the concrete slab of your home as they circulate water to your appliances and sinks. Furthermore, the pipes may come into contact with other items such as gravel, mud, and other pipes.
When a pipe rubs against a concrete foundation, the overall amount of friction increases, causing damage to the outside of your pipes. A water leak will emerge near your slab foundation if the exterior of your pipe walls gets too thin. Slab leak specialists can quickly detect the issues and offer appropriate solutions.
Strong Water Pressure
High water pressure might cause cracking or collapsing of the pipes beneath your slab foundation. Normal indicators of excessive water pressure include rattling noises when the water is turned on and dripping faucets. Purchase a water pressure gauge to determine if the water pressure in your home is excessive. This gauge is designed to measure the pressure in your water lines in pounds per square inch (PSI).
Depending on your city or neighborhood, the typical water pressure rating ranges from 40 to 80 pounds per square inch. If your water pressure is too high or too low, the pipes beneath your flooring can be damaged, resulting in a slab leak.Installing a water pressure-reducing valve on your home to protect your pipes is an easy solution to avoid this type of problem in the future.
How To Deal With A Slab Leak?
Installing A New Pipeline:
The most critical technique to repair the slab leak is to install a new pipeline. Old pipelines may get damaged and corroded over time, resulting in leaks. Replacing an outdated pipe would damage your floor and cost you more money. It would be far less difficult to establish new pipelines. Professionals will lay new pipelines beneath the ground that surrounds your structure. The ground near your foundation is conveniently accessible for the installation of a new pipeline. The sooner you contact a slab leak repair professionals, the better for your home's foundation.
Tunnel Repair:
House flooring is becoming highly pricey. When repairing pipes, it is not possible to damage the flooring in order to repair the pipe. To avoid flooring damage, it is preferable to choose tunnel repair. But before that accurate detection of slab leaks is crucial.
During this operation, the worker crew will excavate a working tunnel beneath your home while ensuring that the overall foundation is not compromised. They would do the fixing from these tunnels and return exclusively from these. They would replace the removed dirt after making all of the necessary adjustments and repairs.
As a result, you can repair the slab leak without causing any harm to the floor or your home. Professional services are available to fix slab leakage in your home.
Repairing With A Small Hole:
If only a little section of the pipe is broken, this method is advantageous. Experts drill a small hole through the concrete slab. Thus, they repair the damaged piece of the pipe. It is a simple repair option for a minor slab leak.
It cannot be successful in the case of substantial leakage because it necessitates extensive movement of the flooring and tiles. However, you can repair tiny leaks without causing too much damage.
Epoxy Repair:
Experts use small access holes to perform slab leak repair services during this repair method. Minor demolition is required to repair. However, it aids them in locating the source of the leak. They even use cameras to determine the amount of the pipe's damage.
They will seal the pipes using Epoxy pipeliners. If the holes are usable, the workers will clean the old pipeline, install the epoxy pipeline, link it, and allow it to cure. This repair process takes a few hours. However, if there is significant damage to the pipelines, the crew can use a pipe splitting process. ​​In this, they replace old pipes with new ones that are higher than the previous ones.
Many businesses now specialize in slab repair services. They have cutting-edge techniques and technologies to repair a slab leak. Their professional staff quickly locates the source of the leak and then employs appropriate measures to resolve it.
Conclusion:
Finally, a slab leak is not an unusual problem in today's world. So, it is critical that it is repaired at the appropriate time. Otherwise, it could become a huge issue. A slab leak can happen for a variety of reasons. If you notice a slab leak in your home, you should contact a professional right away. They are well aware of the symptoms of a slab leak and can do slab leak detection quickly.