5 Tips to Fix a Leaking Pipe in Your Home
Have you been listening to the muted sound of dripping water in your basement or under the sink recently? Or, noticing that your water bill is skyrocketing in the last few months, though there's no significant increase in water consumption? These can be indications of leaks in your water pipe. Now, when you have to fix leaking pipe in your home, you have two choices – run a quick DIY process, or inform a licensed plumber to do it for you.
Homeowners often underestimate the importance of relying on an expert when it comes to plumbing repair. However, pipe leaks in any place can become one big problem to deal with. Such leaks affect house walls, flooring, and can even cause more leaks in your home. That's why it's essential to take pipe leaks seriously and take adequate measures.
Once you understand the necessity to fix leaking pipe properly to protect your property, the next concern becomes finding fixing solutions that are effective and cost-efficient at the same time. To make it easier for you, we have come-up with an article that suggests some of the most effective tips to fix leaking pipe. But before you put these tips in your use, here goes a detailed insight on it.
Professional Tips To Fix A Leaking Pipe In Your Home
Turn Off Water Supply to Stop the Leak Temporarily
If you are looking for a quick pipe leakage fixing technique to manage the situation temporarily, start with turning off the water supply. We suggest it for two primary reasons – to stop the rampant wastage of water and to deliver the task with maximum efficiency.
Moreover, it's a smart move to consider turning off the water supply before you call a plumber to take charge of the situation. The person fixing a leak on your pipe would appreciate it, as it enhances the efficiency of the repair. In some homes where the leakages are close to an electric appliance, shutting down the water supply is crucial for safety reasons.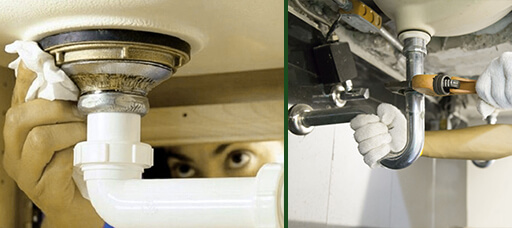 Use Leak Fixing Mechanisms
Once you identify the cause of this pipe leakage, finding out the right way of fixing it is crucial. From our experience of home pipe leakage repairing, we can tell that the reason for leakage on your pipe is mostly due to a loose joint. It happens when a pipe of poor quality cannot bear the pressure of water flowing through. There are other reasons like bursting due to condensation, leaching due to impure water, and accidental cracks.
Home pipe leakage repairing services ensure the professional has the right tools to fix all of these leaks. Starting from fiberglass tape to mere plumbing tools that tighten the bolts around every joint, a skilled plumber carries it all efficiently. With professional tools, you can ensure precise fixtures of your plumbing system. Also, it enhances the longevity of the fixing procedure.
Related Blog: Best Strategies For Identifying And Repairing A Slab Leak
Use Of Sealing Materials
The use of sealing materials like epoxy paste or putty would come in handy when you are looking for a quick fix. These types of paste harden at room temperature and thereby seal the crack. Besides using a neoprene rubber patch and clamp it properly can block out the leak and save you from the situation.
One of the right ways to carry out such repair works for water leakage fix is by hiring a professional plumber. That's because epoxy putty is a chemical compound better handled by experts. Amateurs can, in fact, do more bad than good while working with epoxy. This chemical can be dangerous and cause harm to a person if not used properly.
Therefore, if you still want to do it yourself, consider working with adhesive putty. You can also follow a few other tips like using tape to reduce further damage is an effective way of getting a temporary fixture.
Thawing Of Ice
This tip is applicable only during the winters when the water inside your pipe freezes. Removing the part of your frozen pipe is enough. Replace it with a temporary fixture so that water flow does not stop.
You can keep the frozen part close to a warm place until the ice melts inside. This will solve the problem of your pipe bursting apart. Whatever minor cracks and splits you can spot will be closed with a sealing material.
Hence following this tip for fixing leaking pipes becomes a matter of importance. Though the methods look a little tiring, using them with proper skills can make it a worthy tip that needs to be followed.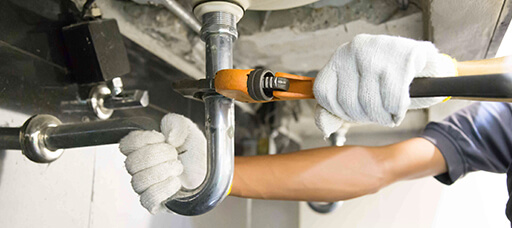 Leave It To A Professional
Though DIY quick fixing procedures are doing rounds online, for the time being, there's no alternative to relying on an expert. Contact a professional plumber who can fix the problem of leaking pipes. The catch here is if you let a professional do it for you, there's no need to try temporary methods that offer little to no assurance.
It's because of this reason getting the help of a professional plumber who can assess the problem and find out the right solution can be the best choice for you. In fact, most of the house owners who opted for professional plumbing services consider their skilled plumber as an asset to them. With skills and expertise that an expert plumber brings into the room create provision for better execution of results in a matter of minutes.
By keeping all of these qualities in mind, hiring a professional plumber for your home pipe leakage repairing is a great tip that packs the strongest punch.
Final Thoughts
Anyone facing problems associated with water pipe leakage needs to prioritize the implementation of proper repairing methods. Moreover, being cautious while exercising these tips is equally essential to avoid any further loss or hazard.
It is even more crucial when your safety is on the line. Inefficient attempts to fix water pipe leakage can even lead to hypothermia or electrocution. So, to avoid such hazardous incidents, you need to fix leaking pipes with utmost efficiency. And we assure you that our handpicked tips can be your go-to guide for that!